Welcome to the land of NOd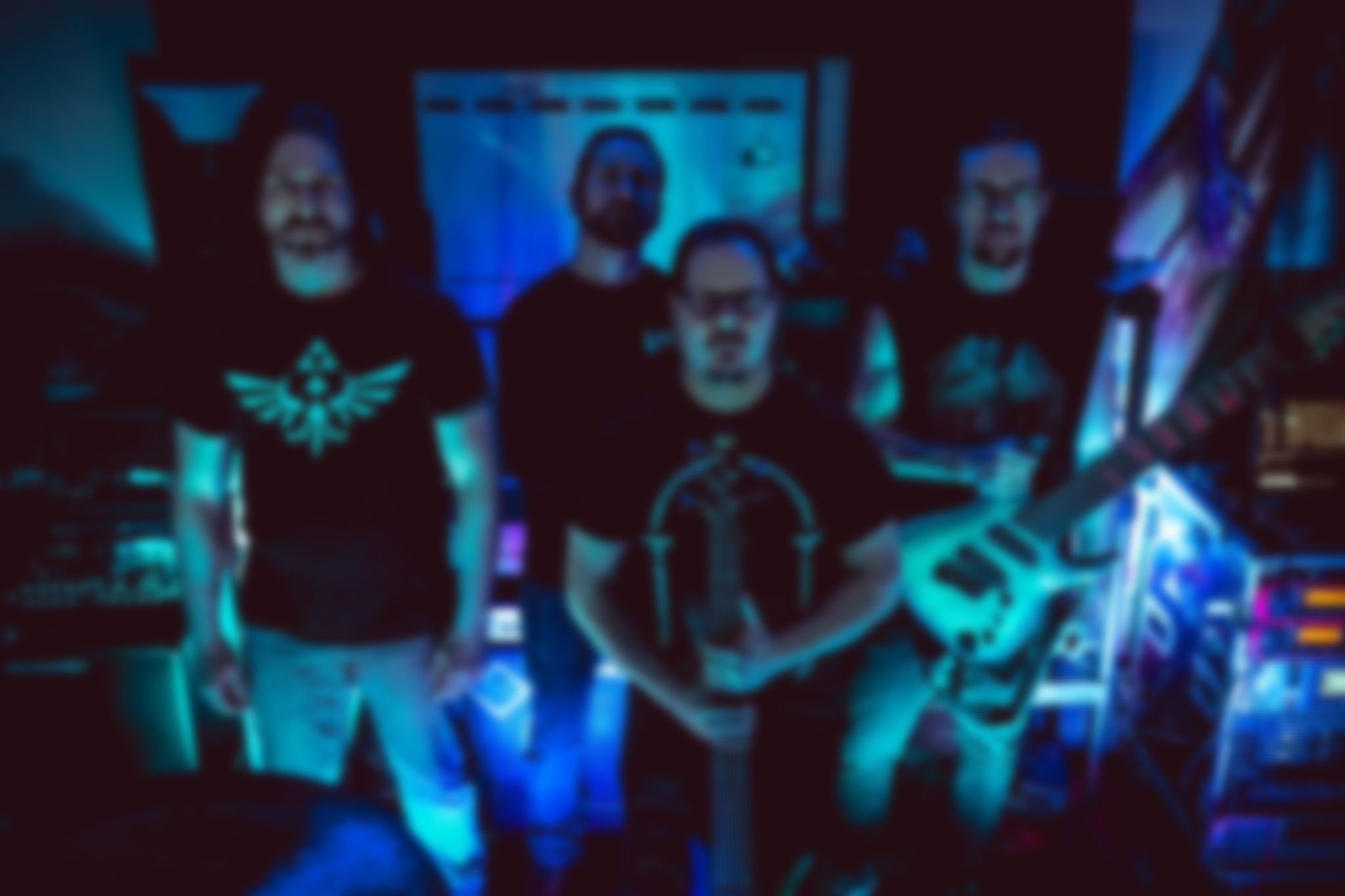 Intergalactic Death Metal
[noun] 1. A subgenre of death metal music featuring linear song structures, odd time signatures, and extremely technical passages, wherein songs explore the characters and events of a sci-fi universe called "The Land of Nod."
The Beast of Nod is
Vocals / Paul Buckley
Guitar / Görebläster Körpse-härvest Lunden
Bass / Brendan Burdick
Drums / Nate MacMillen
Our Debut full-length record Vampira: Disciple of Chaos is now available for purchase and streaming
Videos
Our YouTube channel is updated weekly, and contains a variety of content ranging from music videos and instrumental playthroughs to rig rundowns. We also have a variety of 360 (2D and 3D) videos - see the information below.
About Our 360 and 3d Videos
We have filmed a series of 360 music videos which will be released throughout the late spring/early summer of 2018. We stream the videos in two formats, and give access to others upon request:
4k Monoscopic 360: This is the simplest and most common type of 360 video, where you can "click and drag" to look around with a mouse, or move your phone around to look around the video when viewing on a mobile platform. Our monoscopic 360 videos, in 4k resolution, can be found here.
4k Stereoscopic 360: This type of 360 video shows separate videos to your left and right eyes in order to provide a 3D experience. Viewing these videos requires a VR ("virtual reality") headset of some sort: inexpensive options which use your smartphone as a screen include the Samsung Gear VR and Google Cardboard, while more sophisticated VR options that require a PC and graphics card include the Oculus Rift and HTC Vive. Our stereoscopic videos stream in 4k (per eye) resolution here.
Full-resolution: For VR enthusiasts who want the most immersive experiences, we can offer 6k stereoscopic and monoscopic, and (in some cases) 8k monoscopic renders of our music videos. Please feel free to contact us if you're interested in seeing the higher resolution files!
See all of our videos on Youtube.com (don't forget to subscribe!)
Comic Books
We have a comic book series which tells the stories of the various characters and events from The Land of Nod. The first issue is now available in digital form for purchase in the store section of this website.
Promotional Media
Our logo, artwork, and band photos for use on promotional materials such as flyers, press releases, and interviews. Please don't hesitate to contact us if a higher resolution or modified piece of media is needed.
For booking and all other inquiries, Message Us at thebeastofnod@gmail.com or fill out the form below